The Importance of Business Insurance Brokers in Sydney
What Is A Business Insurance Broker?
Simply put, a business insurance broker is a licensed professional who helps business owners find the right insurance coverage for their business. Business insurance brokers work with various insurance companies to find and negotiate insurance policies that meet the specific needs of a business.
Key Responsibilities Of A Business Insurance Broker
Conducting a thorough needs assessment – Before recommending insurance coverage, a business insurance broker will first understand the business they are working with. They will conduct a thorough needs assessment to determine the risks involved in the business and the type of coverage that will protect the business from those risks.
Researching insurance options – Once the needs assessment is complete, a business insurance broker will research and compare insurance options from different insurance companies. They will provide the business owner with various insurance policies that meet their needs.
Negotiating policies – A business insurance broker will negotiate the terms of insurance policies on the business owner's behalf. They will ensure that the policy aligns with the business's specific requirements and that the cost is reasonable.
Advising on claims – In the event of a claim, a business insurance broker will guide the business owner through the process and liaise with the insurance company to ensure that the claim is handled correctly and efficiently.
Why Businesses in Sydney Need Insurance
Natural Disasters: Sydney is known for its beautiful beaches and picturesque landscapes but is also prone to natural disasters such as bushfires and floods. With climate change exacerbating the frequency and severity of natural calamities, businesses in Sydney are under constant threat. An insurance policy covering damage caused by natural disasters can provide you with peace of mind and financial stability.
Legal Liability: Businesses are exposed to various legal risks, from employment disputes to customer injuries. In Sydney, where competition and regulations are fierce, legal disputes can be costly. Whether you're an established business or a new startup, legal liability insurance can help protect your business from unforeseeable legal expenses.
Cyber Threats: With the increasing reliance on technology, businesses are more vulnerable than ever to cyber risks such as data breaches, cyberattacks, and hacking. These incidents can cause immeasurable damage, including loss of personal information, reputational harm and financial loss. Cyber insurance can protect against such risks.
Urban Infrastructure Challenges: Like most metropolitan cities, Sydney's urban infrastructure presents several business challenges. Businesses can experience operational disruption and financial losses from traffic congestion to infrastructure failures. With the right insurance policy, business owners can minimise the financial impact of these incidents.
Natural Disruptions: Though unrelated to natural calamities, disruptions from causes outside the business' control, such as pandemics, can cause significant harm to people's organisations. As seen in Australia during the epidemic, businesses were forced to close down and missed revenue opportunities. Business owners with insurance policies that cover business interruption have a better chance of surviving such sudden disruptions.
All of the factors mentioned above show the importance of business insurance brokers in Sydney. They can help business owners review and select the right insurance plan that meets their needs and budget, providing peace of mind in an increasingly unpredictable world. With experienced professionals on hand to provide advice and guidance, business insurance brokers are a vital asset for any business looking to protect their assets. 
Different Types of Business Insurances Available
Business Package Insurance: This insurance is created for small businesses and startups. It typically includes a wide range of coverage, such as air conditioning units, cash, fixtures, inventory, lost income, and much more. It's essential for businesses that operate in rented facilities since it can help cover things like glass damage or loss of keys.
Business Travel Insurance: This insurance is essential for businesses that require employees to travel. It covers flight cancellations, medical emergencies, and lost luggage. With travel insurance, businesses can avoid financial losses associated with travel-related issues.
Contractual Liability Insurance: This insurance is important for businesses that work with contracts. It helps protect businesses from any contractual misunderstandings that could lead to lawsuits. The insurance is usually taken out when a contract is signed, and premiums are often paid annually.
Cyber Insurance: Cyber insurance protects businesses from damages that may arise from internet-related issues such as cyber-attacks, data breaches, or system crashes. It's a crucial tool for businesses in the digital realm as it helps cover any financial loss, reputational damage, or legal expenses that may arise from cyber-attacks.
Management Liability Insurance: Management Liability Insurance protects directors, officers, and managers from any lawsuits and claims arising from their actions while running the business. It's important to note that this policy isn't meant for the business as a whole but is rather for the individuals who make important decisions within the company.
Plant and Equipment: This insurance covers any physical damage to plant equipment, including machinery, construction equipment, etc. It's designed for businesses that heavily rely on equipment to operate their business since the damage can be costly, not only in the cost of repair but also in the loss of income.
Prestige Home Insurance: This insurance is for businesses that own high-valued homes. It covers damages such as fire, theft, or water damage. The policy can also cover personal belongings and valuables situated in the home.
Professional Indemnity: This insurance is essential for businesses that provide a professional service to clients. The policy helps protect businesses from any legal expenses arising from professional mistakes, unintentional breaches of professional conduct, and more.
Public Liability Insurance: This insurance provides coverage for businesses against claims for personal injury, property damage, and other damages that the business may cause to a third party. It's important for businesses that deal with customers since it covers accidents that may occur on the business premises.
Truck Insurance: This insurance is tailored for businesses that own or operate trucks. It covers damages such as accidents, theft, or any other mishap while operating the truck.
Why Using a Broker is Beneficial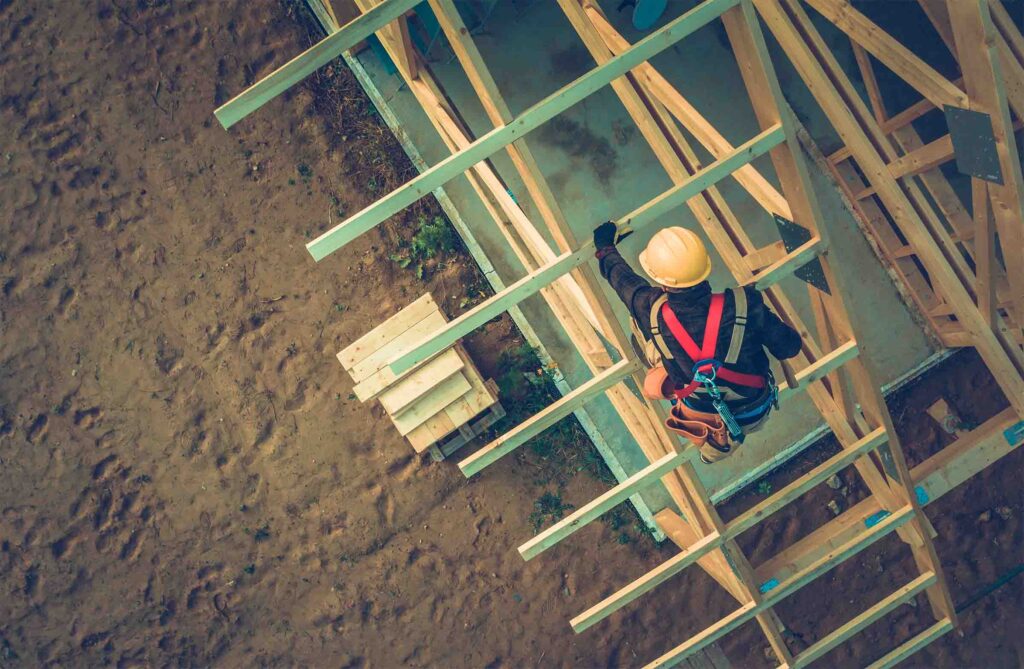 Customisation of insurance packages: One of the primary advantages of working with a broker is that they can customise an insurance package to meet your needs. A broker will take the time to understand your specific requirements, whether you need life, health, or auto insurance, and create a package that offers you the best coverage for the lowest possible rates. This means you don't have to settle for a one-size-fits-all solution; instead, you can have insurance coverage tailored to your needs.
Access to better rates: Many assume that working with a broker will be more expensive than buying an insurance policy directly from an insurer. However, this is only sometimes the case. Brokers have connections with multiple insurance providers to shop for the best possible rates. They can also negotiate with insurers on your behalf, helping you get the best rates available.
Expert guidance during claims: One of the most significant advantages of working with a broker is having someone who can guide you through the claims process. It can be stressful and overwhelming when you need to file a claim. A broker knows how frustrating the claims process can be and can help you navigate it easily. They will also ensure that your claim is processed quickly and smoothly.
Ongoing support and consultation: A broker is not just there to help you find the right insurance coverage and rates; they are also there to provide ongoing support and consultation. If you have questions about your insurance policy or need to make changes to it, your broker will be able to help. They can also advise you on new products or services that interest you.
Peace of mind: Ultimately, working with a broker gives you peace of mind. You can rest assured that you have the right insurance coverage for your needs and are getting the best possible rates. You also have someone on your side who can help you during the claims process and provide ongoing support and consultation whenever needed.
The Process of Working with a Broker
Initial consultation
When you decide to work with a broker, the first step is usually an initial consultation. During this meeting, you will have an opportunity to introduce yourself and outline your goals and needs. This is also when the broker will ask you more detailed questions about your assets and business, such as the risks you face and your budget. This information will help the broker determine the best policies for you.
Risk assessment
Once the consultation is over, the broker will start conducting a risk assessment. This involves analysing your assets and business to determine what types of risks they are facing. For example, if you own a retail store, the broker might consider theft, fire, and liability risks. Based on this analysis, the broker will recommend certain policies to help you mitigate risk and avoid financial losses.
Insurance procurement
Once you and the broker have agreed on the recommended policies, the broker will start procuring insurance for you. This involves dealing with insurance companies on your behalf, negotiating rates and coverage, and ensuring all the necessary paperwork is in order. Your broker will also answer any questions about the policies and guide you through the application process.
Regular check-ins and updates
Working with a broker isn't a one-off event – it's an ongoing partnership. After you have procured your policies, your broker will continue to provide support and assistance. This includes conducting regular check-ins to make sure that your policies are still appropriate and that you haven't experienced any major risks. Your broker will also keep you updated on any changes in the insurance market that might affect your policies or rates.
Tips for Choosing the Right Business Insurance Broker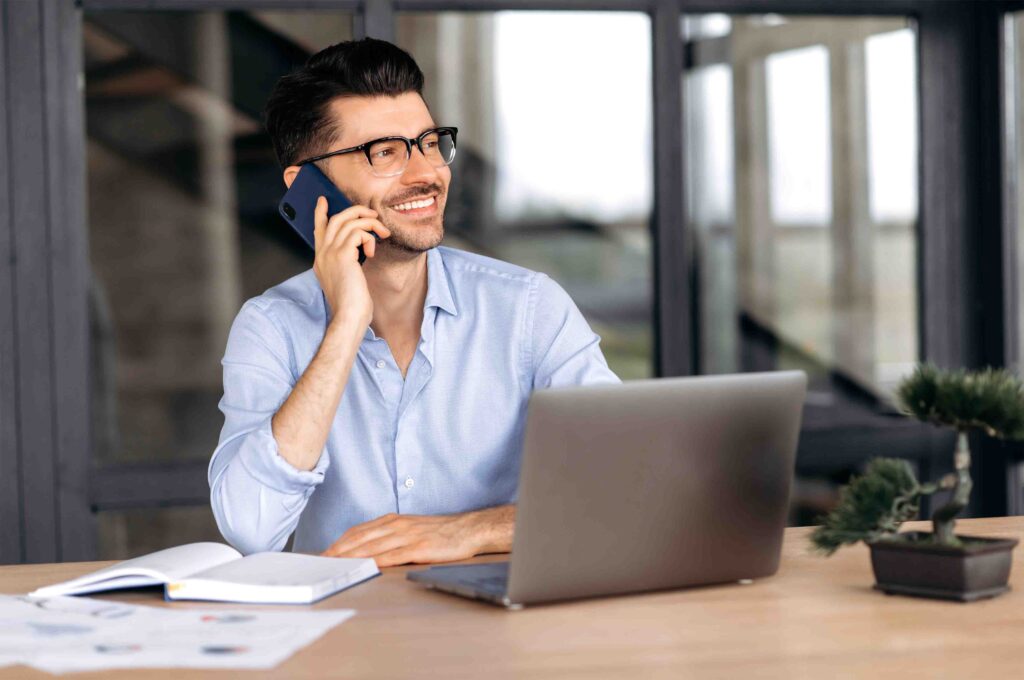 Checking Qualifications 
Not all insurance brokers are created equally. Therefore, before hiring one, one must check their qualifications and credentials. Look for brokers licensed by the Insurance Regulatory and Development Authority of India (IRDAI) to represent multiple insurers. Ask for their certification from professional bodies like the Chartered Insurance Institute (CII) or the Insurance Institute of India (III). These professional accreditations ensure that the broker is adequately trained, knowledgeable and has the expertise to provide the right advice to you. 
Seeking Recommendations and Reviews
Word-of-mouth remains one of the best ways to identify a trustworthy business insurance broker. You can ask your colleagues or industry peers for referrals. In addition, you can visit online review platforms that allow verified customers to share their feedback, ratings, and experiences. This will help you to identify whether the broker is reliable, efficient and offers quality services.
Evaluating Communication and Customer Service
Insurance can be a complicated and confusing subject. Your business insurance broker should be able to explain the pros and cons of each policy with clarity and precision. In addition, you should also evaluate their communication style, responsiveness, and accessibility. Do they respond promptly to your queries and concerns? Are they willing to listen to your needs and suggest relevant solutions? A good broker must be able to provide exceptional customer service and build a sustainable relationship with you based on trust and transparency.
Understanding the Broker's Fees
Before you engage with a business insurance broker, you should clarify their payment structure, commissions and fees. Typically, brokers earn their fees through commissions from the insurers. However, this should be fine with the quality of service they offer you. Therefore, it is essential to understand the commissions and fees paid to the broker and measure this against the value and benefits they provide.
Reviewing the Broker's Network and Experience
Finally, you should also consider the broker's network and experience. How long have they been in the industry? What is their track record in handling claims, disputes and issues? Good brokers will have a broad network of insurers and underwriters that can offer a range of products and services to suit your business needs. In addition, the broker should deeply understand your industry and help you mitigate potential risks unique to your business.
Common Misconceptions about Business Insurance Brokers
Myth #1: Brokers are expensive
One of the most common myths about insurance brokers is that they cost more than going directly to an insurance company. While it's true that brokers do charge a commission, this is usually paid for by the insurance company, not the client. Additionally, brokers can often find cheaper policies than you could find on your own. They have relationships with multiple insurance companies and can negotiate better client rates.
Myth #2: All insurance is the same
Another misconception that business owners have is that all insurance policies are different. This is far from the truth. Insurance policies can vary greatly regarding coverage, limits, and exclusions. A good insurance broker will get to know your business in-depth and help you find coverage tailored to your needs. They'll also explain the differences between policies and recommend the best one for you.
Myth #3: Insurance brokers only work with big businesses
While it's true that some brokers specialise in working with large corporations, many brokers work with businesses of all sizes. Smaller businesses can benefit more from the services of a broker, as they may not have the same insurance expertise as larger businesses. Working with a broker can help small businesses get comprehensive coverage without overspending on unnecessary policies.
Myth #4: Insurance brokers only sell insurance
Another misconception about brokers is that they only sell insurance. While insurance is a big part of what they do, it's not the only thing. A good broker will also help you manage your risks, identify and minimise potential gaps in your coverage, and offer guidance on preventing future losses. They are a valuable resource for business owners who want to protect their investments and minimise risks.
Myth #5: You don't need an insurance broker if you already have insurance
Finally, some business owners believe they don't need an insurance broker if they already have insurance. While it's true that you can buy insurance directly from an insurance company, you will get a different level of service than you would from a broker. Brokers are there to help you at every step of the insurance process, from identifying your risks to filing a claim. A broker can provide valuable support and expertise if you need clarification on your coverage or help navigating a claim.
Frequently Asked Questions

What insurance do I need as a landlord
As a landlord, you must have the proper insurance to protect your rental property and yourself from liabilities. Generally speaking, this should include some form of general liability insurance as well as landlord insurance. To check your car insurance policy, look at the documents sent to you when you took out the policy. The length of time for which coverage lasts, and the types of coverage you have are outlined in your policy booklet. 
How to check my car insurance?
Insurance is an important part of any business, and a good insurance broker can help you find the right coverage for your needs. From addressing gaps in your coverage to filing a claim, brokers can provide valuable advice and support throughout the insurance process. Don't let myths about insurance keep you from getting the protection you need – make sure you get all the facts before making a decision. 
How long does a car insurance claim take?
The length of time for a car insurance claim varies depending on the complexity and severity of the incident. Generally, most claims can be handled within 30-45 days. However, if extenuating circumstances or additional information is required, processing may take longer. Your insurance company should be able to provide you with an estimated timeline.
How much insurance do I need?
The amount of insurance you need depends on the type of coverage you're looking for and the value and location of your property. Generally speaking, most landlords should have enough coverage to cover their rental property and any potential liabilities that may arise from it. 
What does rental insurance cover?
Car insurance is an important part of any driver's life, and it's important to understand how to check your car insurance policy and the type of coverage you need. Insurance brokers can provide valuable advice in selecting the right policy for you. Remember that different policies may have different lengths of time for claims processing, so ask your insurer about their timeline when filing a claim.
What is general insurance?
General insurance is a type of policy that covers a wide range of risks, including property damage, liability claims, and medical bills. Generally speaking, it is designed to protect you from the financial costs of unexpected losses or damages. Some common types of general insurance include auto, home, and business insurance policies. Different types of policies have different levels of coverage and premiums, so it's important to compare policies before signing on the dotted line. Understanding how general insurance works is essential for proper coverage and protection. 
Conclusion
In conclusion, business insurance brokers are essential to protecting businesses in Sydney against unforeseen risks and challenges. They provide tailored advice, access to better rates, and expert support during claims, ensuring businesses can recover and continue operating. When choosing a broker, ensuring they have the experience, expertise, and licensing required to protect your business is important. Take your time – consult with a business insurance broker today to protect your business's future.