Why Ignoring Roofer Business Insurance Comes at a High Cost
In a profession that requires working at great heights and dealing with hazardous tools, roofers must ensure that the right insurance covers their business. Without insurance for roofers, businesses expose themselves to high risks, public liability and other types of damage or injury. Ignoring the need for a robust roofers' public liability insurance policy could come at a significant cost in the long run.
Understanding the Risks Faced by Roofers
Roofing is a physically demanding job that requires working at various heights. Unfortunately, it is also one of the most dangerous jobs in the construction industry. Falling is one of the biggest risks roofers face, and it can be fatal. Tripping and electrical hazards from contact with power lines also pose additional risks. Some of the potential dangers and hazards in the roofing industry include:
Slips and falls on wet, uneven, or sloped surfaces
Falling from heights or ladders
Exposure to the sun, heat, and other weather conditions
Handling chemicals and other hazardous materials
Electrocution from power lines and electrical equipment
Health hazards from polluted air and chemicals
Financial Risks Associated with Accidents, Injuries, and Property Damage
When a roofer has an accident at work, the financial consequences can be significant. If an incident involves injury to a third party or damage to their property, the roofer may be liable for damages and medical expenses. The cost of treatment and any loss suffered due to an accident could easily exceed hundreds of thousands of dollars. It could put the roofer's business at risk without adequate insurance protection. Even when their employer's insurance covers workers, they may be responsible for costs not covered by the policy. Therefore, it is essential to ensure that a roofer has the right kind of protection in place against potential risks and liabilities.
The Consequences of Being Uninsured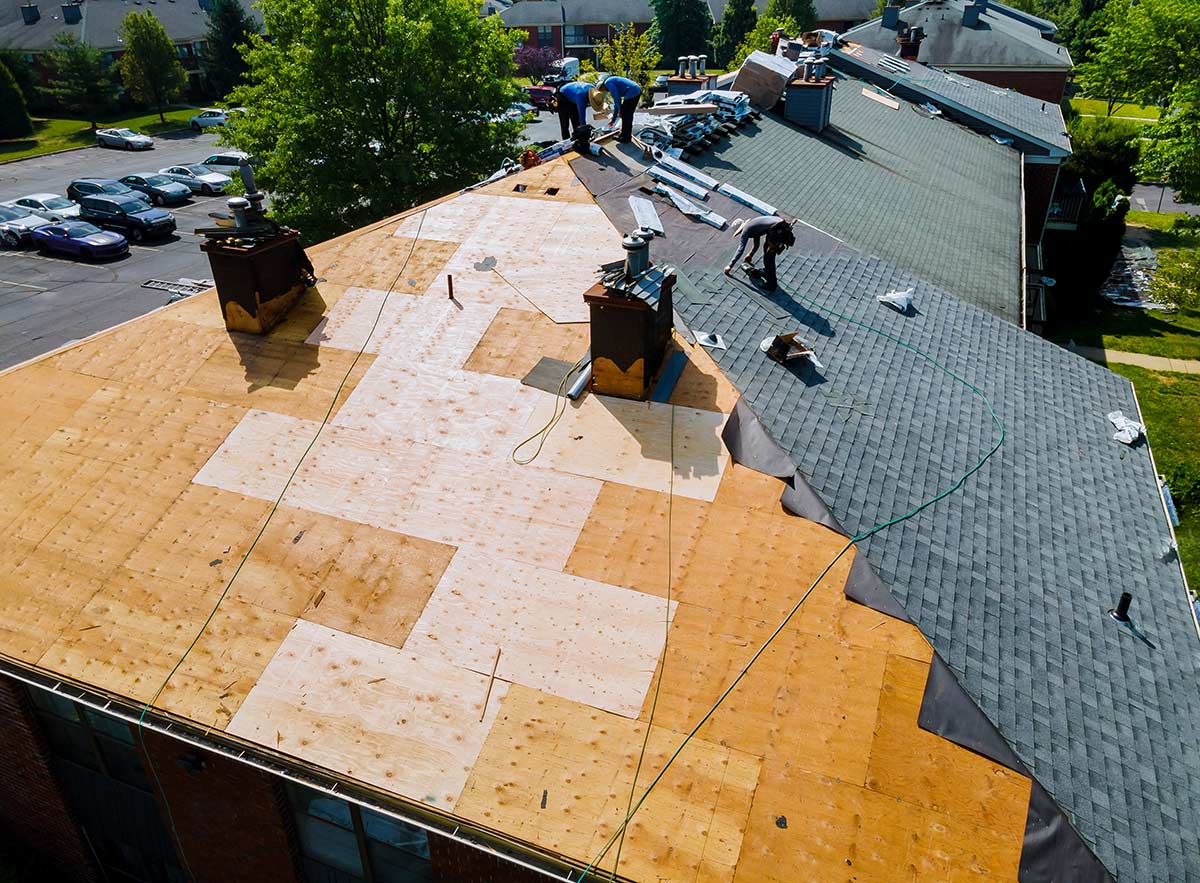 There are serious consequences for roofers without the right kind of insurance coverage. One of the most significant consequences of being uninsured is that it can result in legal and financial liabilities. If uninsured, you can be personally liable for damages or other losses incurred during an accident or disaster". This applies to both personal and business properties. In case of any damage to your property, you would have to bear the entire financial responsibility, which may be a significant burden on your finances. A comprehensive roofers insurance policy can help you avoid financial and legal liabilities.
Another severe consequence of being uninsured is the potential for lawsuits and legal expenses. Potential victims can sue you if you're found responsible for any damages or losses. This can result in court proceedings, legal fees, and settlements against you, which can be a significant financial and emotional burden. Therefore, it is important to have insurance coverage to protect yourself from such lawsuits and legal expenses.
Being uninsured can also damage your reputation and credibility. Many individuals and businesses avoid businesses with uninsured staff as it can indicate negligence or lack of responsibility. This can severely affect your personal and business reputation. Moreover, it can also lead to a loss of credibility in personal accidents or incidents. Therefore, it is critical to have insurance coverage to avoid such situations.
The Benefits of Roofer Business Insurance
A roofer's insurance policy will typically offer protection against bodily injuries and property damage claims arising from accidents or natural disasters. Insurance coverage can also provide financial protection in the possibility of damages to their equipment and tools. Having the right insurance coverage also offers roofers peace of mind knowing they will be protected from potential risks or liabilities.
Having the right insurance coverage can also open up new business opportunities, as customers tend to trust contractors who are properly insured. Insurance enables roofers to showcase their commitment to professional standards and the safety and security of their customers. Therefore, insurance is critical to any roofer's business, ensuring they are protected from potential risks and liabilities.
Common Insurance Coverage for Roofers
Public Liability Insurance
Public liability insurance is a must-have policy for any business owner. This coverage protects you from third-party claims of bodily injury, property damage, and advertising injury. For example, if you accidentally drop a tool that damages your client's property, general liability insurance can cover the cost of repairs.
Commercial Property Insurance
Since your tools or roofing equipment are essential to running your business, having sufficient commercial property insurance is necessary. This type of insurance covers your property and building in case of a fire, natural disaster, or theft. If your business experiences property damage due to events such as a storm or your equipment has been stolen, you can be compensated for your loss.
How to Get Insurance Coverage as a Roofing Business
Choosing the right type of insurance coverage for your roofing business can be daunting. However, it's important to research and assess your insurance needs based on the size of your business and operations. For example, if your company is large and employs multiple workers, you may need to include workers compensation insurance.
Once you have determined your insurance needs, it's time to research and compare insurance providers. Look at customer reviews and compare the costs of various policies to ensure you get the best value for your money.
Once you have narrowed your list of insurers, request multiple quotes and review the policy terms carefully. Ensure the insurance policy covers all the necessary risks, and ask any questions about coverage and exclusions. Then, choose the policy that best meets the needs of your roofing business.
Conclusion
Public liability insurance is essential for roofers as it protects them from costly lawsuits related to negligence or errors. Researching and comparing insurance providers is key to getting the best value for your money and finding the policy that meets your roofing business's needs. Contact Priority Insurance Brokers to receive multiple quotes and find the best policy for your business.