Small Business Insurance Brokers: Your Partner in Risk Management
Small businesses come with big responsibilities, not the least of which is protecting the business from unforeseen events. The risks can be significant and costly, from property damage to employee injuries. Businesses must partner with industry experts who offer tailored advice and comprehensive coverage options. This is where small business insurance brokers come in.
Who Are Small Business Insurance Brokers?
Small business insurance brokers connect small business owners with the right insurance policies. They are licensed by the state and work for their clients, not the insurance companies. This means they consider their client's best interests when recommending policies. Brokers are independent contractors who work with various insurance companies to find the best coverage for their clients.
One of the key responsibilities of small business insurance brokers is to analyse the risks associated with a particular business. They will review the business's operations, assets, and potential liabilities to determine what types of coverage are needed. This includes liability insurance, property insurance, workers' compensation insurance, and more. Brokers also help their clients assess the value of their assets and provide guidance on how much coverage is necessary to protect those assets.
Another important role brokers play is to help their clients navigate the claims process. If their client experiences a loss, the broker will help them submit a claim to the insurance company and work with the adjuster to ensure they receive the compensation they are entitled to. Brokers also help their clients understand the terms and conditions of their policies and ensure that they comply with all state and federal regulations.
It's important to note that there is a distinction between brokers and agents. Insurance agents work for specific insurance companies and can only sell policies from those companies. They may work with multiple clients, but their primary goal is to sell policies. Brokers, on the other hand, work on behalf of their clients and have no allegiance to any one insurance company. They can recommend policies from multiple insurance companies and are committed to finding the best coverage for their clients.
Why Small Businesses Need Specialised Insurance Brokers
Understanding the unique risks of small businesses.
Every business faces risks, but small businesses have unique vulnerabilities. For example, small businesses may have limited resources and a smaller customer base, making them more vulnerable to financial loss. They may also have a smaller workforce, making them more susceptible to employee illness or injury disruptions. Specialised insurance brokers understand these unique risks and can help small business owners find coverage that addresses their needs.
The value of tailored advice and coverage.
One of the biggest advantages of using a specialised insurance broker is their ability to provide tailored advice and coverage. They work with small business owners to understand their needs and create customised insurance solutions. This approach helps ensure that small businesses have the coverage they need to protect their business and livelihood. It also helps small business owners save time and money by avoiding unnecessary coverage.
Access to a variety of insurance products.
Small businesses need various insurance coverage, from general liability to property insurance to workers' compensation. Specialised insurance brokers have access to various insurance providers and can help small business owners find the right insurance products for their businesses. This access to multiple providers also helps small business owners find competitive rates and negotiate terms that meet their unique needs.
Expert guidance in the claims process.
In the event of a claim, specialised insurance brokers can offer expert guidance and support to small business owners. They can help small business owners understand the claims process and navigate challenges. This guidance can be invaluable, helping small business owners get back to business as quickly as possible after a loss.
Ongoing support and advocacy.
Specialised insurance brokers provide ongoing support and advocacy to small business owners. They stay current on changes in the insurance industry and help small business owners understand how those changes may impact their coverage. They also advocate for small business owners in a dispute with an insurance provider. This ongoing support helps small business owners stay informed and protect their businesses long-term.
Services Offered by Small Business Insurance Brokers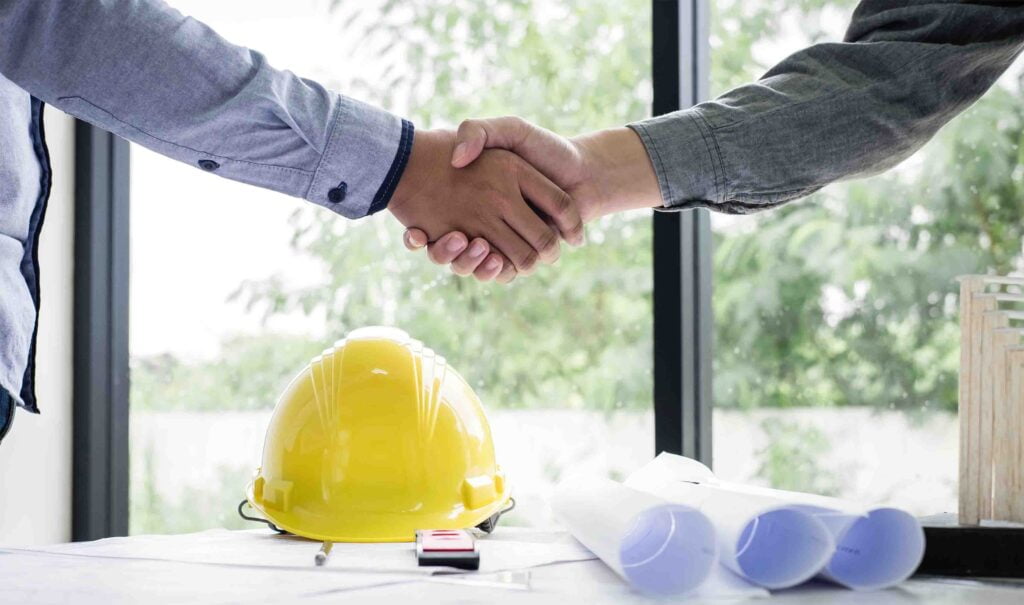 Risk assessment and coverage recommendations.
Small business insurance brokers provide risk assessment services to help you identify your business's risks and determine the types of coverage you need. They can also help you determine the appropriate levels of coverage to ensure that your business is protected in the event of a loss. The broker can recommend coverage options in line with the risks unique to your industry or business.
Policy comparison and procurement.
Brokers will usually stay updated with the insurance market. They can provide you with the best policy for your business by comparing the costs and benefits of different policies. Once you select the right policy, the broker will help you procure it from an insurance company. They handle everything on your behalf, from coordinating risk engineering work to completing and submitting the required paperwork.
Claims support and management.
When you have an insurance policy, you hope you'll never have to use it. However, things can go wrong, and accidents can happen. In such cases, you want to know that there is someone to turn to for support. This is where your insurance broker comes in handy. They will provide a claims management service, including advice on resolving claims. You can pass on the claims to your broker by notifying the insurance company, submitting documents and records, and making claims until you get every penny you deserve.
Continued policy assistance and market updates.
Your small business is not static; as it grows, your insurance needs will change with time. Your broker will remain your advisor and provide continuous policy recommendations and expertise. They regularly review your policy to ensure you have the coverage you need as your business changes.
Additional value-added services.
Small business insurance brokers offer additional services depending on what your business needs. They can provide portfolio management services, risk control/loss prevention advice to minimise the impact of any potential losses, and so much more. Make sure that you discuss all your business needs with your broker, so they can tailor their service to meet them.
Navigating the Complex World of Business Insurance
Liability Insurance
Liability insurance is one of the most common forms of business insurance. It protects your company from legal disputes against claims of bodily injury, property damage, or other damages you or your employees may have caused. Liability insurance can prevent you from paying compensation out of pocket, which can be significant depending on the severity of the claim. A broker can help you determine your company's liability needs by assessing the risks associated with your business activities and industry.
Property Insurance
Business owners who own a physical office space or store should consider getting property insurance. This type of insurance covers losses such as fire, theft, or damage to your physical assets. Your coverage may also include loss of income resulting from the damage to the property, providing relief during a period of halted business operations. A broker can help assess your property's value and identify the appropriate level of insurance coverage.
Worker's Compensation Insurance
Worker's compensation insurance is a mandatory requirement in most states, and it covers the cost of medical treatment and rehabilitation for employees injured at work. This insurance type also provides wage replacements to employees who have been injured and cannot work. A broker can help employers understand their obligations and the specific legal requirements in their jurisdiction.
Professional Indemnity Insurance
Professional Indemnity insurance, also called errors and omissions insurance, protects you from legal disputes due to a mistake or an oversight on your employees' behalf. This type of insurance is vital for businesses that provide customers with professional advice or services. A broker can help determine the level of coverage you need based on the nature of your business and the types of services you provide. You can also find more information on professional indemnity Insurance by visiting PIB 
How to Choose the Right Broker for Your Business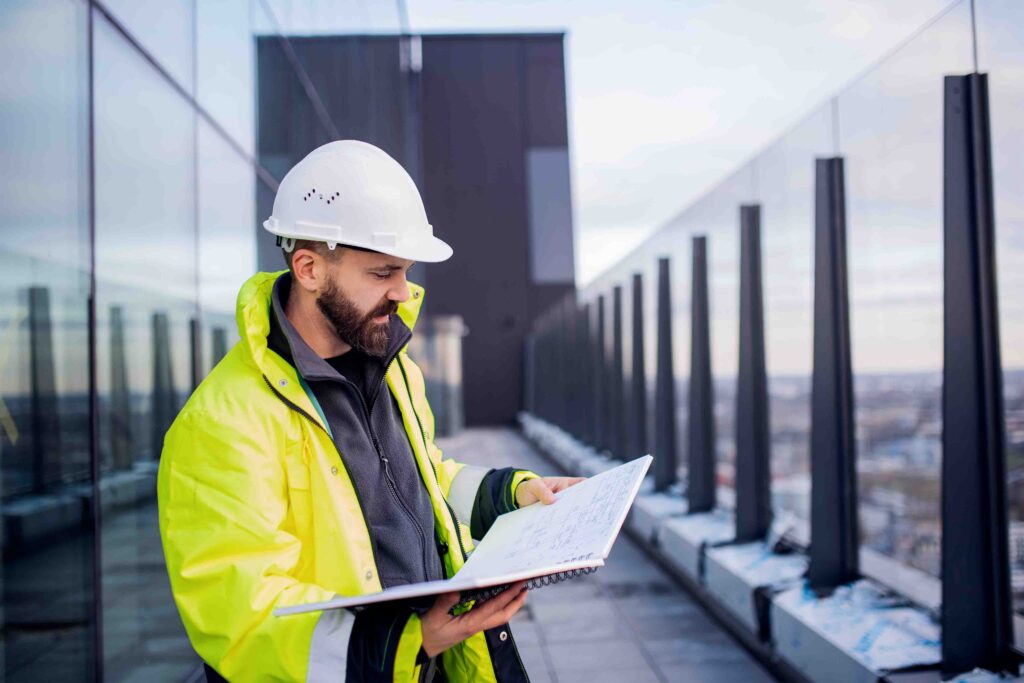 Industry Experience: Choosing an insurance broker with experience in your industry is crucial, as they will know your business's unique risks and regulations. They can also help you understand what types and how much coverage is appropriate for your industry. When vetting potential brokers, ask about their experience with businesses similar to yours and request references.
Professional Certifications: Look for brokers with professional certifications, such as Certified Insurance Counselor (CIC) or Chartered Property Casualty Underwriter (CPCU). These certifications indicate that the broker has received specialised training and has met certain industry standards. Brokers with certifications can be more knowledgeable and qualified to advise you on the appropriate policies for your business.
Claims Handling: As much as we hope never to use our insurance, claims may inevitably happen. When selecting a broker, inquire about their claims handling process. Do they provide support throughout the claims process? Are they known for a quick and efficient response? Having an insurance broker who advocates for your business and understands the claims process can provide peace of mind when the unexpected arises.
Communication: Communication and accessibility are critical when working with an insurance broker. A good broker should be responsive, available when needed, and able to explain complex insurance terms in a way you can understand. The right broker should also be proactive, staying in touch with your business and regularly providing updates on policy changes and new coverage options.
Cost: Of course, insurance is an important consideration for any business. However, it is important to remember that the lowest premium price sometimes means something other than the best coverage or service. A broker who takes the time to understand your specific needs and offers customised solutions can provide more value to your business than a lower-priced but generic policy.
Frequently Asked Questions


When should I get business insurance?
It is best to get business insurance as soon as you start your business, even if it is small. Proper coverage can provide financial protection and peace of mind if the unexpected happens. Speaking with an experienced broker who can evaluate your unique needs and offer customised solutions for your business is important. 
How long does an insurance claim take?
The amount of time it takes to process an insurance claim can vary widely depending on the size and complexity of the claim. A good broker should be able to provide an estimated timeline for processing the claim and explain any steps that may be needed along the way. Overall, working with a knowledgeable and experienced broker can help ensure that your claim is handled professionally and on time. 
How much professional indemnity insurance do I need?
The amount of professional indemnity insurance coverage your business needs will depend on several factors, including the type of services you provide and any specific requirements in your industry. 
What is the difference between comprehensive and third-party insurance?
Comprehensive insurance covers all aspects of any damage or loss that you may experience. In contrast, third-party insurance only covers the damages or losses suffered by other people or businesses due to your activities. Generally speaking, comprehensive coverage provides more extensive protection and is recommended for most businesses. 
What is management liability insurance?
Management liability insurance is designed to protect the directors, partners and officers of an organisation from personal financial losses due to any errors or omissions on their part. This type of coverage can help cover legal costs should a lawsuit arise and provide funds for any settlements or judgments that may be incurred. 
Who needs professional indemnity insurance in Australia?
In Australia, professional indemnity insurance is generally required for any business that provides services to the public. This includes accountants, lawyers, and health practitioners such as doctors and dentists. It is important to check with your industry regulator or local authority to determine if you need this type of coverage. 
What insurance do I need for my business?
The type of insurance coverage you need for your business will depend largely on the nature and size of your operations and the associated risks. Generally speaking, businesses should consider obtaining public liability insurance, professional indemnity insurance, workers' compensation insurance, and management liability insurance to ensure they are adequately protected from potential financial losses. Businesses may also consider specialist insurance packages such as product or cyber liability insurance. 
Conclusion
Small business insurance brokers provide peace of mind and help to protect businesses from the risks they face. They offer tailored advice and comprehensive coverage options to meet your needs and budget. From property damage to employee injuries, an experienced broker can help you navigate the marketplace while ensuring your business is fully covered. Investing in quality insurance protection is the best way to ensure a secure, prosperous future for your small business.