Understanding Bricklaying Insurance – Everything You Need to Know
Bricklayers play a vital role in the construction industry. They are responsible for laying bricks, blocks, and stone to create buildings, walls, and other structures. Given the nature of their work, bricklayers face several daily risks that can lead to accidents and injuries. That is why Bricklaying Insurance exists. It protects bricklayers against financial losses from unexpected events, such as accidents, injuries, and property damage. Are you a bricklayer looking to protect yourself and your business? This blog post will walk you through everything you need about Bricklayers Insurance.
Types of Bricklaying Insurance
Bricklayers insurance is a broad term that encompasses different insurance policies. The following types of Insurance are available to bricklayers:
General Liability Insurance: This policy protects bricklayers against third-party claims arising from bodily injury, property damage, and other related incidents on the job site or as a result of their work.
Workers' Compensation Insurance: If a bricklayer gets injured or sick while on the job, this policy provides benefits that cover medical expenses, wage replacements, and other relevant costs.
Commercial Property Insurance: This policy covers the bricklayer's building, equipment, and supplies in case of damage or loss due to fire, theft, or other unforeseeable events.
Benefits of Insurance for Bricklayers
You may wonder if Bricklayers Insurance is worth the investment as a bricklayer. Here are some benefits that come with having Bricklayers Insurance:
Protection against financial losses: If a bricklayer is sued for damages resulting from their work, Bricklayers Insurance covers the legal fees and settlement payouts, saving them from devastating financial losses.
Peace of mind: Knowing you have insurance coverage in case of unexpected events can help you sleep better at night and focus on your work without worrying about potential disasters.
Compliance with legal requirements: Many states require workers' compensation or general liability insurance for certain contractors, including bricklayers. The right insurance coverage ensures you comply with legal regulations and avoid penalties.
How to Choose the Right Policy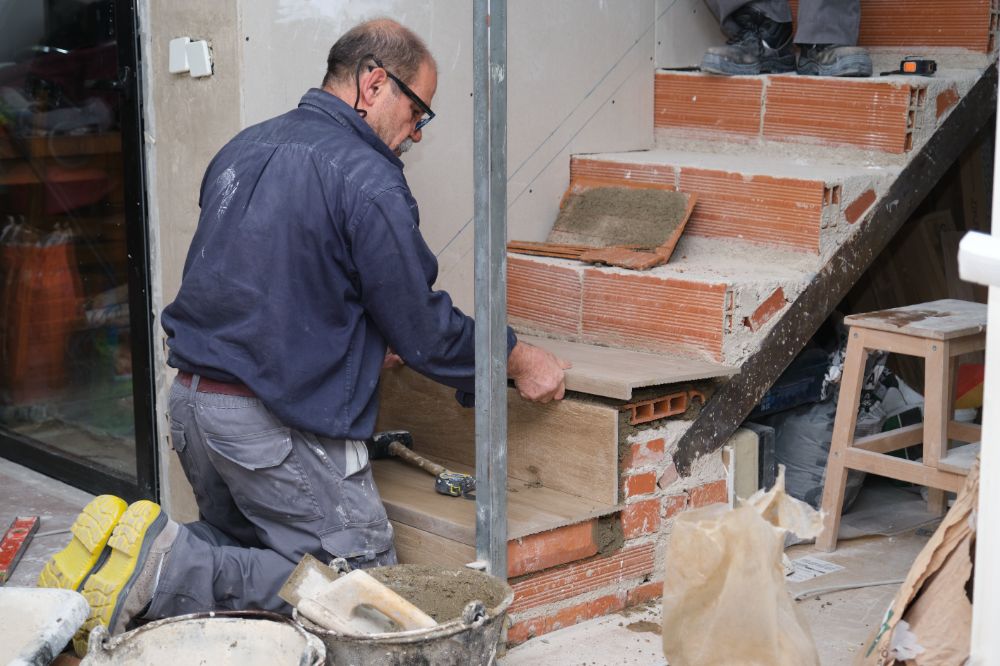 Choosing the right Bricklayers Insurance policy can be overwhelming, given the many options available. Here are some factors to consider when selecting coverage:
Your job duties and the risks involved: If you work in a high-risk environment like a construction site, you may need more coverage than someone in a low-risk setting. Consider your job duties and the potential risks involved to determine the type and amount of Insurance that suits your needs.
Affordability: The cost of Bricklayers Insurance varies depending on the type of policy, coverage limits, and other factors. Ensure that you choose a policy you can afford without compromising the quality of coverage.
Insurance company reputation: Research different insurance companies and read reviews to ensure that you choose a reputable insurance provider that values its customers and has a good track record of paying claims.
How to File an Insurance Claim
If you need to file a Bricklayers Insurance claim, here are the steps to follow:
Contact your insurance provider as soon as possible and provide them with details of the incident.

Fill out the necessary forms and provide supporting documents, such as photos or witness statements.

Await the insurance adjuster's inspection and assessment of the damages.

Once the claim is approved, the insurance provider may issue a payout to cover the losses.
Conclusion
Bricklaying Insurance offers essential protections to bricklayers in case of accidents, injuries, or property damage. By understanding the types of coverage available, the benefits of having Insurance, and how to choose the right policy, bricklayers can make informed decisions regarding protecting themselves and their businesses. We hope this blog post has shed some light on this type of insurance and helped you make the right choices for your needs. Still not sure what insurance you might need as a bricklayer? Contact Priority Insurance Brokers for a free quote.
Frequently Asked Questions 

Do I need Bricklayers Insurance?
Generally, no. However, some states or contractors may require it for certain projects. Before starting any job, it is best to check with your local authorities and contractors. 
Does Bricklayers Insurance cover employee injuries?
Yes, some policies provide coverage for employee injuries resulting from work-related accidents. It is important to check your policy details or speak with your insurance provider to ensure you have the right coverage. 
What types of losses does Bricklayers Insurance cover?
Generally, Bricklayers Insurance covers property damage resulting from job-related accidents, employee injury, and liability for advertising injury. It is important to check your policy details or speak with your insurance provider to ensure you have the right coverage. 
What If I need to repair or replace a damaged property due to an accident while on the job?
Depending on your policy, you may be able to use Bricklayers Insurance coverage to repair or replace a damaged property. It is important to check your policy details or speak with your insurance provider for more information. If no coverage is available through Bricklayers Insurance, you may need to seek additional resources to cover the cost of repair or replacement. 
What are some ways I can save on Bricklayers Insurance?
You can take a few steps to reduce the cost of your Bricklayers Insurance premiums. First, shop around and compare quotes from different providers. Second, ask about discounts for bundling multiple policies. Finally, implement safety measures to reduce the risk of accidents and injuries. You can save money in the long run by taking proactive steps to protect your business.