Business Insurance Broker Near Me: Navigating Business Risks
Running a business comes with many risks that could impact your bottom line and even lead to the closure of your business. That's why every business, small or big, needs insurance to protect against these risks. However, selecting the right insurance policy that fits your needs and budget can take time and effort. This is where insurance brokers help you navigate the complex process and secure the right policy for your business. In this blog post, we explore the role of insurance brokers, the benefits of using a local broker, how to find the right insurance broker near you, how brokers determine the best policy for your business and emerging trends in business insurance.
The Role of Insurance Brokers
Differentiating between agents and brokers
Many people think that insurance agents and insurance brokers are the same. However, agents and brokers have different roles. Agents work directly for an insurance company and sell policies from that company to clients. On the other hand, brokers work for clients and offer policies from different insurance companies. This means that brokers can offer unbiased advice to clients and help them choose the best insurance policies that suit their needs.
How brokers bring value to businesses
Insurance brokers offer several advantages to businesses. Firstly, brokers have access to a wide range of insurance policies and can help businesses find policies that meet their unique needs. This includes policies tailored to specific industries, businesses of different sizes and policies to cover risks specific to a business's operations.
Secondly, insurance brokers save businesses time and money. Rather than businesses contacting various insurance companies to get policy quotes, a broker can do this for them. With their knowledge of the insurance market, brokers can also negotiate premiums on behalf of clients, potentially saving them thousands of dollars.
Thirdly, insurance brokers offer ongoing support to businesses throughout the policy period. This includes reviewing policies to ensure they still meet the business needs and adjusting policies if there are any changes in the business operations or risks. Brokers also assist businesses in making claims with insurance companies, ensuring that claims are processed efficiently and accurately.
Benefits of Using a Local Broker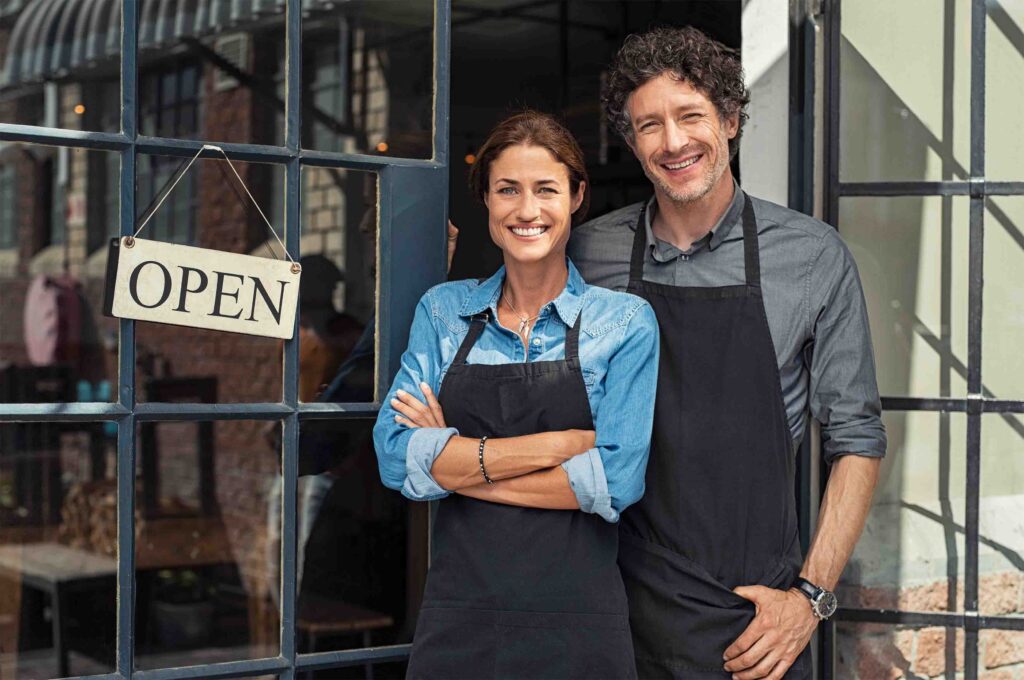 Personalised service and understanding of local risks
One of the most significant benefits of using a local broker is their personalised service. Insurance brokers make it their mission to get to know their clients, so they can provide tailored coverage that will best serve their needs. This personalisation is especially important because insurance needs vary by region. A local broker will understand all the risks of your area and can create a policy that will provide adequate coverage.
Accessibility and ease of communication
Moreover, local brokers offer accessibility and ease of communication. If you need to file a claim or have concerns, you can visit their office or call them directly. This differs from purchasing insurance online or through a large company, where customer service can be challenging to reach or unsympathetic.
Familiarity with local laws and requirements
A local broker also has unparalleled knowledge and familiarity with local laws and requirements. Insurance coverage laws differ from state to state, and these laws are continually changing. A local broker stays abreast of all the latest regulations, so you don't have to.
Ability to provide multiple quotes and options
Moreover, a local broker can provide you with multiple quotes and options. This allows you to make an informed decision and choose the coverage that will serve you best. They can also compare the prices of different policies for you, which is time-consuming if you attempt it on your own.
Building a long-term relationship
Finally, using a local broker allows you to build a long-term relationship with them. They will be there to help you through all of life's milestones – from buying a new car to securing home insurance. The more they get to know you, the more they can customise your policies to fit your needs.
How to Find the Right Business Insurance Broker Near You
Online Searches and Reviews
With the advent of the internet, finding a business insurance broker has always been challenging. A quick Google search will give you a list of insurance brokers in your area. Most brokers will have their websites, which you can visit to learn more about their services. Pay attention to the type of policies they specialise in, their years of experience, and their customer reviews. Look for brokers with high ratings and positive reviews from previous customers. Websites like Yelp and Google My Business are excellent platforms to read through customer reviews and ratings that will guide you in making the right decision.
Referrals and Recommendations
Another way to find the right business insurance broker is through referrals and recommendations. Ask around your professional network, colleagues, family, and friends, who they use for their business insurance. If someone you trust has a broker they are happy with, it's a good sign that they will be a great referral. You can also reach out to peers or business owners, especially those within your industry, with the same coverage needs as you. This approach gives you access to first-hand information and experience about the broker and the quality of their service.
Research and Verify Credentials
Once you have a list of potential brokers from your online searches or referrals, it's essential to research and verify their credentials. Not all insurance brokers are created equal, and you want to choose an experienced and knowledgeable broker who can provide excellent service and coverage options. Check that their licensing is up-to-date, and no claims or disciplinary actions are pending against them. The National Association of Insurance Commissioners has a database that provides insurance licensing information. Verification of credentials and review of proposals should be the standard for selecting a reputable broker.
Look for a Broker with Specialisation in Your Industry
Every industry has its risks and needs for insurance coverage. Look for a broker with expertise in your industry who understands your needs and requirements. For example, if you run a restaurant, having an insurance broker who knows the intricacies of insuring restaurants and food businesses is ideal. With a specialised broker, you can rest assured that they are familiar with your industry players and are well-versed in the specific insurance risks you face.
Pay Attention to Customer Service
When it comes to business insurance, customer service is crucial. Consider working with an insurance broker who is readily available, responsive, and attentive to your needs. You want a broker willing to take the time to explain insurance policies and terms in laments terms and answer any questions you may have. Remember, insurance can be complicated and challenging, and you need someone to be patient and walk you through it.
How Brokers Determine the Best Policy for Your Business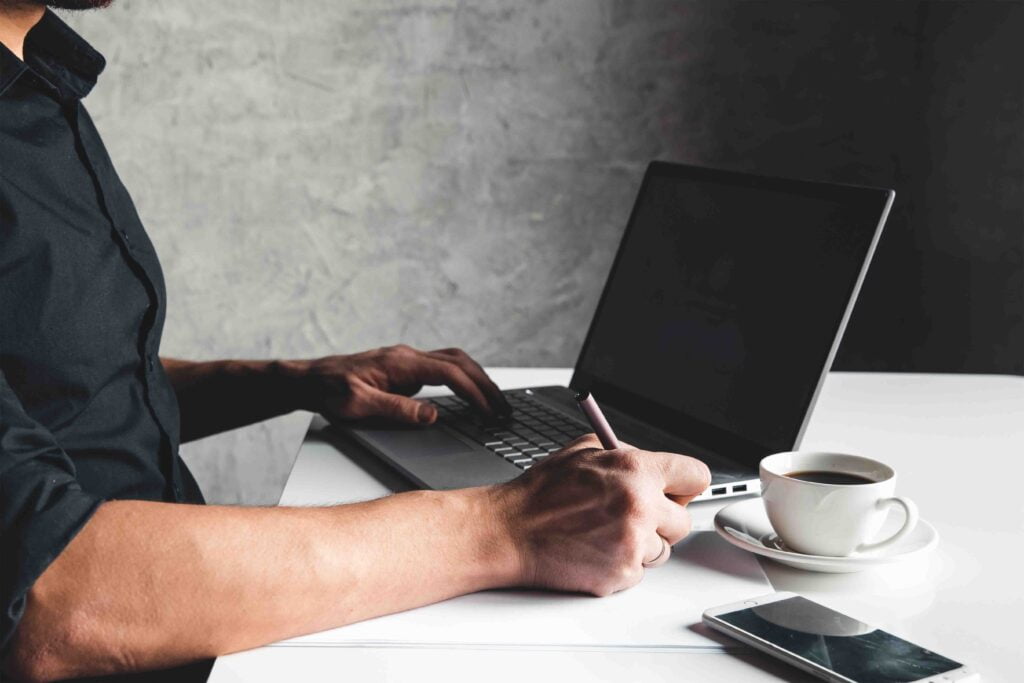 Assessing your business risks
One of the first things a broker will do is assess your business's risks. They will closely examine your operations and identify areas where you may be vulnerable to losses or liabilities. This could include anything from property damage to personal injury claims to product liability issues. Once they have a clear understanding of your risks, they can begin to search for policies that address your specific concerns. By identifying and addressing potential gaps in your coverage, the broker can help ensure you have comprehensive protection for your business.
Comparing policies from multiple insurance providers
Once the broker has identified the risks to your business, they will start to compare policies from different providers. This is important because insurance companies offer various policies with varying limits, deductibles, and premiums. By comparing policies from multiple providers, the broker can help you find a policy that offers the best coverage and affordability. They will analyse the terms and conditions of each policy, looking for any exclusions, limitations, or endorsements that could affect your coverage.
Negotiating with insurance providers
Brokers also can negotiate with insurance providers on behalf of their clients. They can use their knowledge of the insurance market and their relationships with providers to try and secure the best possible policy terms for your business. This could include negotiating lower rates, higher limits, or favourable policy terms. The broker can help you get the best possible deal on your insurance coverage by negotiating with multiple providers.
Providing ongoing support
Finally, brokers provide ongoing support to their clients. This includes assisting with claims management and providing advice on risk management strategies. If your business experiences a loss, the broker can help you file a claim and navigate any disputes with the insurance provider. They can also guide how to minimise future risks and reduce your exposure to potential losses. By maintaining a relationship with your broker, you can ensure that your policy remains up-to-date and that you are always protected against new risks that may arise.
Types of Business Insurance Every Entrepreneur Should 
Management Liability Insurance
This type of insurance protects companies against losses from the wrongful acts of directors, officers, employees, or volunteers. Such wrongful acts can include discrimination, harassment, wrongful termination, breach of duty, and negligence. Management liability insurance is vital as it provides financial protection against legal claims arising from these acts.
Plant and Equipment Insurance
This type of insurance policy covers damage or loss of plant and equipment such as machinery, vehicles, and computers. If your business heavily relies on these assets, it is essential to have plant and equipment insurance to mitigate the risks of damage or loss.
Prestige Home Insurance
For entrepreneurs who work from home, prestige home insurance may be necessary as it protects a broader range of risks, such as fire, flood, accidental damage, and theft. Standard home insurance policies may not adequately cover a home-based business. Therefore, if you operate a business from home, always consider having this type of insurance.
Professional Indemnity
This policy provides coverage against claims that may arise from professional errors, omission, or breach of duty. The policy includes legal costs incurred in defending your business against such claims. Professional indemnity is a vital insurance policy if you offer professional services such as consultancy, accounting, and legal services.
Public Liability Insurance
This insurance policy protects businesses from legal liability from injuries, accidental damage, or death to third parties. For instance, if someone is injured on your business premises, this policy will cover the legal costs and claims for compensation. Public liability insurance is essential, especially if your business involves many people visiting your premises.
Truck Insurance
Truck insurance is a must-have policy if you use trucks for your business operations. It covers damage, loss, or liability claims arising from accidents involving your trucks. This policy ensures that your business can continue operating smoothly, even in an accident.
Frequently Asked Questions
Q: How do insurance companies determine the market value of a business?
A: Insurance companies typically look at factors such as the size, location, and estimated revenue of the business to determine its market value. They may also consider any unique features or services it offers and its past financial performance. It is important to remember that the insurance company's valuation will not necessarily match your estimation of your business's worth. 
Q: How much is public liability insurance in Australia?
A: The cost of public liability insurance in Australia can vary significantly depending on the type and size of your business and the number of people accessing the premises. However, larger companies with higher risks may need to pay more for their policy. It is important to compare quotes and shop around to find your business's most competitively priced policy. 
Q: What does truck insurance cover?
A: Truck insurance typically covers damage to the vehicle, liability claims arising from accidents, and losses in the event of theft. It also protects drivers involved in an accident while operating a truck on behalf of the business. Other benefits can include legal costs associated with defending a claim against your company or compensation for any injuries sustained by other parties due to your negligence or fault.
Q: How long does it take for an insurance company to pay out a claim in Australia?
A: The timeframe for an insurance company to pay out a claim in Australia can vary significantly depending on the type of claim and the policy details. Generally, most claims are paid within 30 days. However, some may take longer depending on the complexity of the case and any disputes between the insured parties. It is important to contact your insurer directly to get an estimate on how long it will take for them to process your claim.
Q: What to do if someone refuses to provide insurance details?
A: Taking down as much information as possible at the accident scene is important. This includes taking photos of any damage, recording the other party's license plate and contact information, and noting any witnesses that may have seen what happened. If the other person refuses to give their insurance details, it is important to report the incident to the police and your insurance company. They can contact the other person's insurer and handle matters from there. Comprehensive accident documentation can also help support your case in court if necessary. 
Q: Professional indemnity insurance, how much do I need?
A: The amount of Professional Indemnity Insurance you need will depend on the type of work that you are doing and your circumstances. Generally, it is recommended to have at least $1 million worth of coverage. This can be adjusted up or down depending on the size and scope of your business activities. 
Conclusion
Selecting the right insurance policy that fits your business's unique needs and budget requires the help of an experienced insurance broker. Brokers bring value to businesses by providing personalised services, expert advice on risk management, and recommendations on coverage. Business owners should consult insurance brokers to identify risks, select the right policies, and secure their business's future. Contact a local business insurance broker to learn how they can help you navigate risks and protect your business.