Cheap Public Liability Insurance – It may cost you more.
Cheap Public Liability Insurance is something that is searched for online hundreds of times a month. With most businesses coming out of the recent COVID pandemic with large business losses and a whole year worth of income that needs be made up the need for cheap public liability insurance has increased dramatically. Our advice to these business owners is to ensure that they know what they are getting themselves into before they see a cheap premium and give it the nod of approval.
Most business owners know that good isnt always cheap and cheap isn't always good and it's exactly the same when it comes to your insurance policies. Not just your public liability insurance but your commercial truck insurance, business insurance but even your professional indemnity insurance. We understand that there is a need for cheaper insurance which is why our ultimate goal is to work with you, maximising your cover within your budget without reducing your policy to minimal coverage.
What should I look out for with cheap public liability insurance policies?
Just because the policy is cheap doesn't always mean that it's bad. However, when something is too good to be true than it usually is. With our quoting platform, we have access to 10 insurers that get sent the exact same quoting form, same questions are answered and then all insurers submit their pricing one by one. If the average premium is coming back at $1,000 and then we get a quote back from an insurer that comes in at $500 then I start looking for the "catch". Why is this insurer providing us such a cheap policy when the others aren't.
On occasion, sometimes insurers have a really good claims year which allows them to open up their risk appetite to accept more risk from certain occupation classes or, they have noticed that claims cost for specific occupations have come down so they can releave some of the pressure on policy holders who are the ones paying the premium. More often than not, when we actually look into the quote and the details that the insurer has sent back there is usually an exclusion or some sort of endorsement that has been applied which reduces the insurers cover.
Here is an example of a policy that came through yesterday from a plumbing contractor:

The above image is a snippet that we have taken directly off their policy. This policy was cheaper than most others by a long shot. What does this exclusion mean?
It basically means that if this plumbing contract is digging a trench beside a house and this leads to property damage than it is not covered. Property damage could be things like a sinking slab, damage to the property for posts losing their support. This could even be from cutting into a wall to change the mixer of a shower in a bathrrom. Although chances might be slim of the damage actually occuring, there is still a chance that it could occur. This is just one exclusion that we find quite frequently especially for excavation contracts, plumbers and other occuptions that frequently dig trenches.
How do I find these exclusions?
Insurance policies all follow the same format. The insurer issues a policy document which outlines all of the conditions of the policy this is then used in combination with the insurance schedule. The insurance schedule is not the same as the certificate of insurance that you provide your contractors.
The insurance schedule will outline your level cover, the limit of your cover and any additional covers or restrictions that will overlap the policy wording.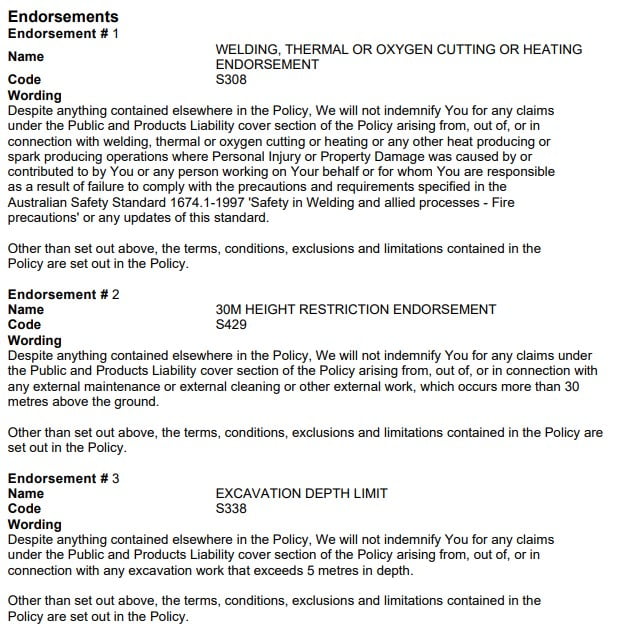 What if I have reviewed the policy and they don't effect my business
If you are one of the lucky business owners that has been able to get a cheap public liability insurance policy, reviewed the restrictions and the restrictions don't impact your business at all then great. If you can operate your business even with the restrictions that have been imposed than you are the ideal client that this specific insurer is targeting.
The restrictions that are typically imposed are more often than not restricting the insurers liability or exposure to specific claims that they know are likely to lead to significant costs. For example the weakening and supports exclusion that was listed in the example above could lead to significant costs to rectify.
As we mentioned above, a cheap public liability insurance policy doesn't always mean that its bad cover. But what you need to do is atleast check over your policy and read it thoroughly enough to understand it. Your public liability insurance should also be something that you revisit and review every year. Just because your insurance company has sent you a renewal notice does not mean that it is the same cover that you received last year. The responsibility falls on you as the policy holder to review the documents that have been supplied this year and make sure that it still meets your needs.
The other reason why you should revisit your insurance each year is that your activities can change. For example, you may start doing commercial works yet your business activities only states "plumber – domestic". If that is the case, then your insurer may not pay out on a claim or they could request a back dated premium be charged.
Whether you have a cheap public liability insurance policy or the best cover in the world, you should give your business the time of day to ensure that your business is protected and also yourself personally.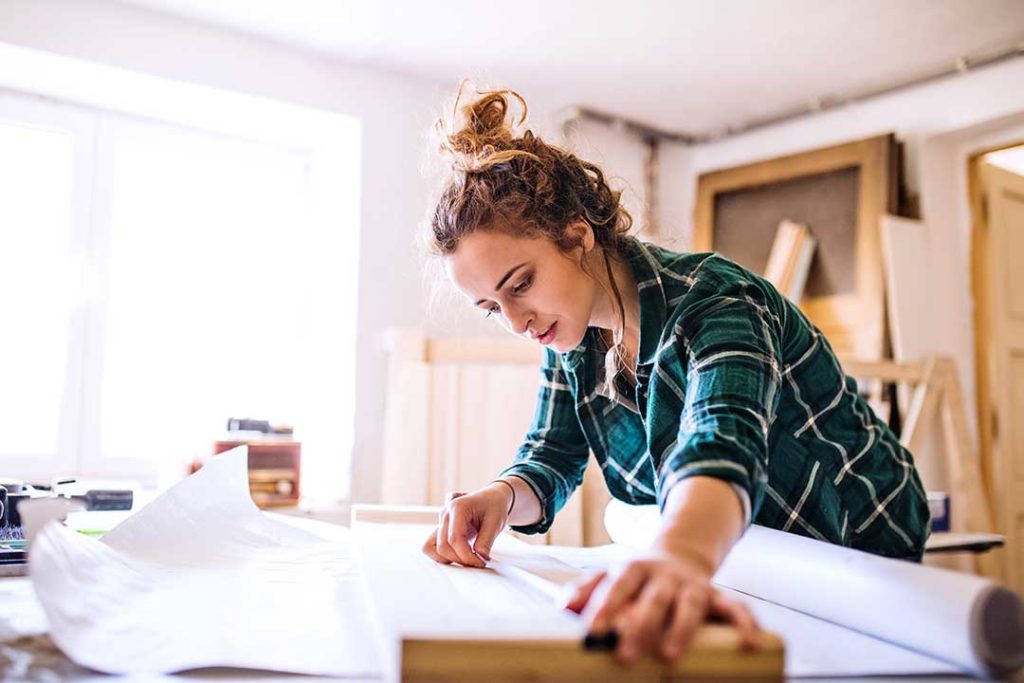 Is it hard to get cheap public liability insurance?
No, not necessarily. It depends on a number of factors however, a good business insurance broker will have a good idea of what markets are good for specific industries. Some underwriting agencies have scheme facilities that targets a specific group of business that allows them to provide tailored policies and usually a very cheap premium. For example, there are facilities available for Allied Health workers like yoga instructors, beauty therapists and many other industries that fall under scheme type policies.
This also relates to a lot of industries however, it will usually take your insurance broker to know what market to place where so a good relationship with your Broker is essential. The more that your Broker knows about your business the better they can assist you with obtaining a cheap public liability insurance policy.
How small of a business do you work with?
We have worked with business owners that haven't even started trading yet and they are just in the initial idea phase of starting their business. We understand that people are looking to move their lives forward for a number of different reasons whether that be starting a side hustle or looking to build on a hobby or passion where you no longer have to work your 9-5 day job. So whether you are thinking of starting a business, run a small market stall or operate a larger business feel free to contact us for any of your business insurance needs. We would be more than willing to assist you, all it starts with is a conversation that will then progress from there. We work for you and not the insurers so your priority and needs as a business will always remain at the forefront of everything that we do. We look forward to serving you.