Why Painters Need Public Liability Insurance
Painters encounter numerous risks and liabilities, such as accidents, injuries, and property damage. One small mistake can lead to a massive financial burden for the business owner. That is why it is essential to have a painters public liability insurance policy that covers all these unforeseen expenses. Liability insurance for painters is a much-needed protection to ensure that their business remains safe and secure, regardless of the accidents and other unpredictable events that may arise.
Importance Of Insurance for Painters
Public liability insurance is a vital component of any painting business. It can help protect the business from potential risks and liabilities and provide coverage for accident-related costs. This type of insurance covers a range of issues, including property damage, bodily injury, and legal claims that may arise while running a painting business. Additionally, liability insurance can help cover the cost of medical bills for employees who are injured while on the job.
Understanding Public Liability Insurance for Painters
Painters public liability insurance covers the legal fees and financial settlements that occur when someone becomes injured on your premises or if you damage someone else's property while doing your job. When accidents happen, painters may be held liable for their actions if they cause damage to a customer's home or injure others while working. Liability insurance helps pay for damages, which can prevent lawsuits. Liability coverage also includes product and completed operations coverage, which is beneficial if someone sustains an injury from the finished job.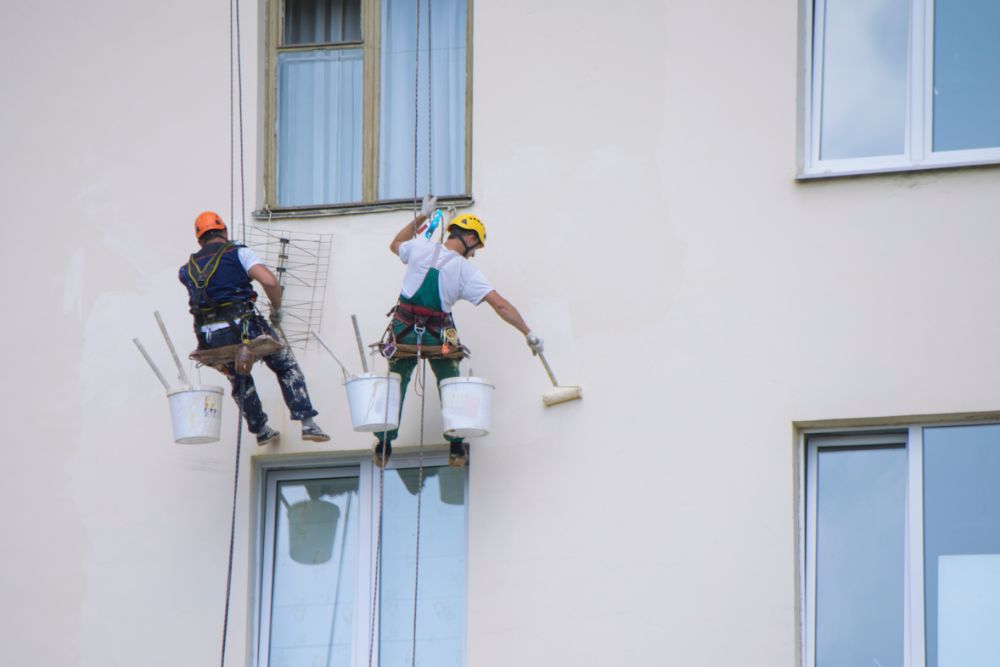 The Benefits of Acquiring Painters Liability Insurance
If you are a painter, having a comprehensive insurance policy that covers you in every possible scenario is essential. Unforeseen accidents can happen at any time, and without insurance, you may be liable for all damages and legal costs, which can be financially catastrophic. Liability insurance protects you from liability claims that arise from property damage or bodily injury, whether or not you are at fault. Also, liability insurance can give your potential clients the peace of mind and confidence they need when hiring your company for their painting needs.
Types of Liability Insurance Policies for Painters
The two primary types of liability insurance policies are general liability and professional liability policies. A general liability policy covers expenses for claims stemming from property damage and bodily injury. Professional liability policies, or errors and omissions insurance, cover a painter's professional mistakes and malpractice. This type of policy is usually appropriate for painters who offer consultancy services to their clients. As an artist or contractor, deciding which of these policies suits your business type best is essential.
Coverage Limits and Deductibles
Regarding liability insurance policies, coverage limits and deductibles play a critical role in the type of policy you can choose for your painting business. Coverage limits specify the maximum amount the insurance policy can pay out. At the same time, deductibles are the out-of-pocket expenses you must cover before your insurance policy takes over. Usually, a higher deductible results in lower premiums, but choosing a plan with coverage limits that can protect your business adequately is essential.
Finding the Right Insurance Provider
Choosing the right insurance provider for your painting business is critical in obtaining the necessary coverage. The insurance company should have the financial capacity to pay for damage claims and have a good reputation in customer service and claims handling. You can research several providers online and compare their coverage, costs, and features. A qualified insurance agent can help you choose the best policy based on your needs and budget.
Conclusion
Painters work in a hazardous environment where they can be held liable for property damage, injuries, and other unforeseeable risks. Liability insurance for painters is an essential investment for any painting business, providing protection and peace of mind. With several insurance providers and policies available, it is essential to understand your business needs and select a comprehensive policy with the right coverage limits and deductibles. Finding the right insurance provider can help you get the protection you need while expanding your business opportunities. By getting liability insurance, painters can focus on their profession and maintain their business's financial security without worrying about unforeseen mishaps.
Frequently Asked Questions 
What insurance coverage do I need for my painting business?
The most common insurance policies for a painting business include general liability, property damage, and professional liability. It is important to decide which type of policy suits your business best. 
How do deductibles and coverage limits affect the cost of an insurance policy? 
Generally, higher deductibles mean lower premiums, but it is important to consider the policy's coverage limits. If you choose a plan with low coverage limits and high deductibles, you may need to be sufficiently protected in the case of a major accident. 
Who should I talk to if I need help finding an insurance policy for my painting business? 
A qualified insurance agent can help you find the best policy for your business based on your needs and budget. It is important to shop around and compare policies from several providers before choosing one. You can contact the priority insurance brokers for independent advice and assistance.