Protect Your Business with Tradie Insurance 
As a tradesperson in Australia, you understand the hard work and dedication that goes into building and maintaining a successful business. Whether you're an electrician, plumber, carpenter, or any other trade professional, your skill and expertise are essential to keeping our communities running smoothly. However, every business faces risks and unforeseen circumstances that could threaten its stability and financial security. In this blog, we'll explore the benefits of tradie insurance in Australia and how it can help protect your business.
What is Tradie Insurance?
Tradie insurance is a type of business insurance designed specifically for trade professionals. It offers coverage for a range of risks, including damage to your property, theft of tools and equipment, liability claims, and injury to yourself or others while on the job. It can also protect vehicles and trailers used in your business and the temporary or casual workers you employ. Essentially, tradie insurance aims to safeguard your business and your livelihood from unexpected events that could lead to financial hardship.
Types of Insurance for Tradespeople
There are several policies types that tradies should consider in Australia, each offering different levels of coverage. The most common types include:
Public Liability Insurance
Public liability insurance is one of the most important policies as a tradie. This provides coverage for any damage or injury caused to third parties due to your work. For instance, if a client or a passer-by gets injured or their property gets damaged while you are working, public liability insurance will cover the legal and compensation expenses.
Tools and Equipment Insurance
As a tradie, you rely on your tools and equipment to get the job done. However, these valuable assets risk getting damaged, lost, or stolen. Tools and equipment insurance covers the loss or damage to your equipment for various reasons, including theft, fire, or natural disasters.
Income Protection Insurance
As a self-employed tradie, you do not have access to sick leave, annual leave or any other benefits that come with a regular job. If you cannot work due to an injury or illness, you will lose your income. Income protection insurance provides a replacement income for the lost wages during this period.
Benefits of Insurance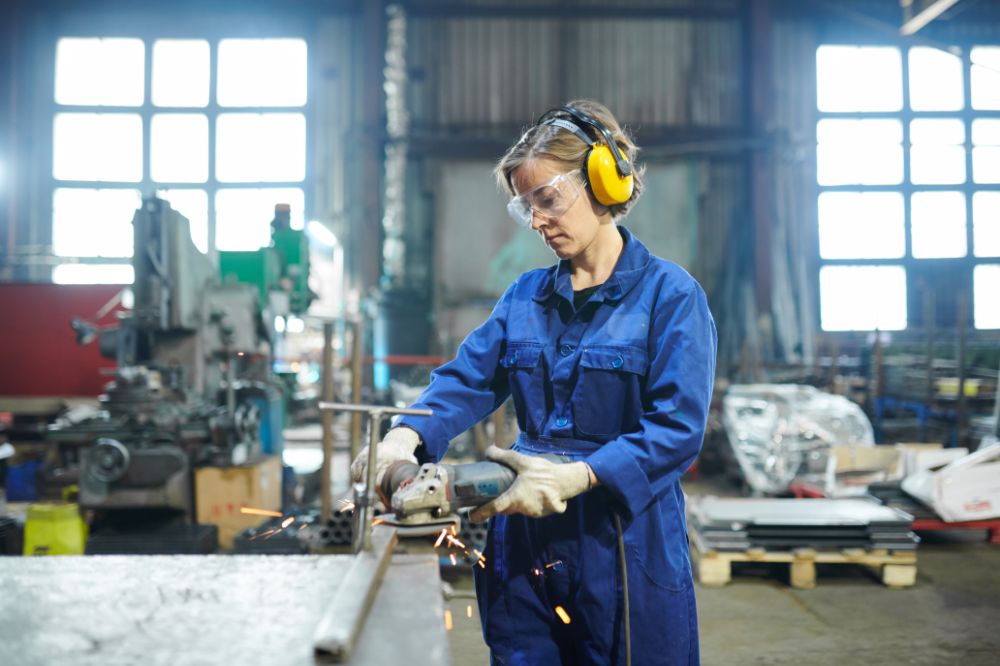 By investing in insurance, you can enjoy peace of mind knowing that your business is protected against various risks. The benefits include:
Protection against liability claims: If a public member sues your business for injury or property damage, public liability insurance can cover the costs of legal fees and compensation.
Replacement of tools and equipment: If your tools or equipment are stolen or damaged, tools and equipment insurance can help cover replacement costs.
Coverage for temporary workers: If you employ temporary or casual workers, insurance can protect them while working for your business.
Protection for your business vehicles: Vehicle and trailer insurance can cover repairs or replacement costs for any damage to your business vehicles.
Financial support in case of illness or injury: Personal accident and illness insurance and income protection insurance can provide financial support if you cannot work.
How to Get Insurance
Getting insurance is easy and affordable. You can compare different policies online to find the best coverage for your business needs. Make sure to read the fine print and understand the terms and conditions of the policy before signing up. Consider speaking with a business insurance broker like Priority Insurance Brokers, who can provide professional advice on the right type of coverage for your business. With insurance, you can protect your business from unforeseen events and focus on what matters most – providing quality service to your customers.
Conclusion
Tradies are essential to our society, and their work underpins many of our daily activities. You face numerous risks as a tradie, which is why insurance is vital. By investing in the right coverage, you can protect your business from any events that could threaten its financial stability. From public liability insurance to income protection insurance, many types of insurance are available to meet your specific needs. So, don't wait until it's too late – protect your business today.
Frequently Asked Questions

Why is tradie insurance essential for tradespeople in Australia?
Tradies often face unexpected risks in their line of work. Tradie insurance ensures that these professionals are covered against unforeseen events that could lead to financial distress, ensuring the continuity and stability of their business.
What types of insurance are relevant to tradies?
There are several types of insurance a tradie should think about, including:
– Public Liability Insurance
– Tools and Equipment Insurance
– Income Protection Insurance
How does tools and equipment insurance benefit tradies?
Tools and equipment insurance covers the loss or damage of a tradie's tools and equipment from theft, fire, or natural disasters. This ensures tradies can quickly replace or repair essential tools and continue their work without significant disruption.
Can tradie insurance cover temporary or casual workers?
Yes, tradie insurance can provide protection for temporary or casual workers you employ, ensuring they're covered while working for your business.
Why is it vital for tradies to invest in insurance now rather than later?
Investing in tradie insurance ensures that tradies are protected against unforeseen events that could affect their business's financial stability. Having the right coverage in place allows them to focus on their work with peace of mind.