What Insurance Do You Need as a Painter?
Protecting your painting business and assets is essential to a successful career as a painter. Understanding the risks associated with painting jobs and the unique requirements of your profession is crucial when selecting an insurance policy that will provide comprehensive coverage. This blog aims to provide tips and tricks for painters shopping for insurance and answer the question 'What insurance does a painter need?'.
Recognising Your Specific Needs as a Painter
Before diving into the types of insurance policies available for painters, it's important to recognise the specific risks associated with painting jobs. Conducting a self-assessment to identify the potential hazards can help you better understand your unique insurance requirements. For instance, painters are exposed to risks of property damage, accidents, and employee injury at the worksite. Additionally, you may need coverage for your tools and equipment, vehicles, and protection against allegations of professional negligence.
Types of Insurance Policies Available to Painters
Several different types of insurance policies are available for painters. Liability insurance covers accidents, property damage, and any injury sustained by a third party at the worksite. Property insurance covers damage or loss of your commercial assets, such as equipment and tools. Workers' compensation provides medical coverage and wage replacements for injured employees and commercial auto insurance protects your business vehicles. It's also important to consider professional liability insurance coverage to safeguard against professional negligence claims.
Importance of Customised Coverage
Generic insurance policies may not provide adequate coverage to address the specific risks associated with painting jobs. This is where customised coverage comes in. Tailoring your insurance policy to your unique requirements can provide more comprehensive coverage since it's designed to meet your needs. For instance, additional coverage for specialised equipment can provide additional protection for your business assets.
Evaluating Public Liability Coverage
Public liability insurance is a fundamental policy that covers accidents, injuries, and property damage sustained by a third party at the worksite. Coverage typically includes legal fees, damages, and medical expenses. When evaluating public liability coverage, it's important to consider the extent of coverage required based on the size of your business and the nature of your painting jobs. To understand more about why this insurance is crucial for painters, delve into our comprehensive guide on "Why Painters Need Public Liability Insurance."
Weighing the Need for Workers' Compensation
Workers' compensation covers medical expenses and wage replacements for employees injured at the worksite. Depending on your team size and the nature of your work, workers' compensation may be a legal mandate. It's important to weigh the need for this policy based on your business requirements.
Commercial Auto Insurance: Not Just for Large Businesses
Commercial auto insurance protects vehicles used during your business activities and can also cover any damages resulting from accidents or theft. It's important to note that commercial auto insurance isn't just for large businesses but can also benefit smaller painting businesses.
Comparing Quotes: More than Just the Price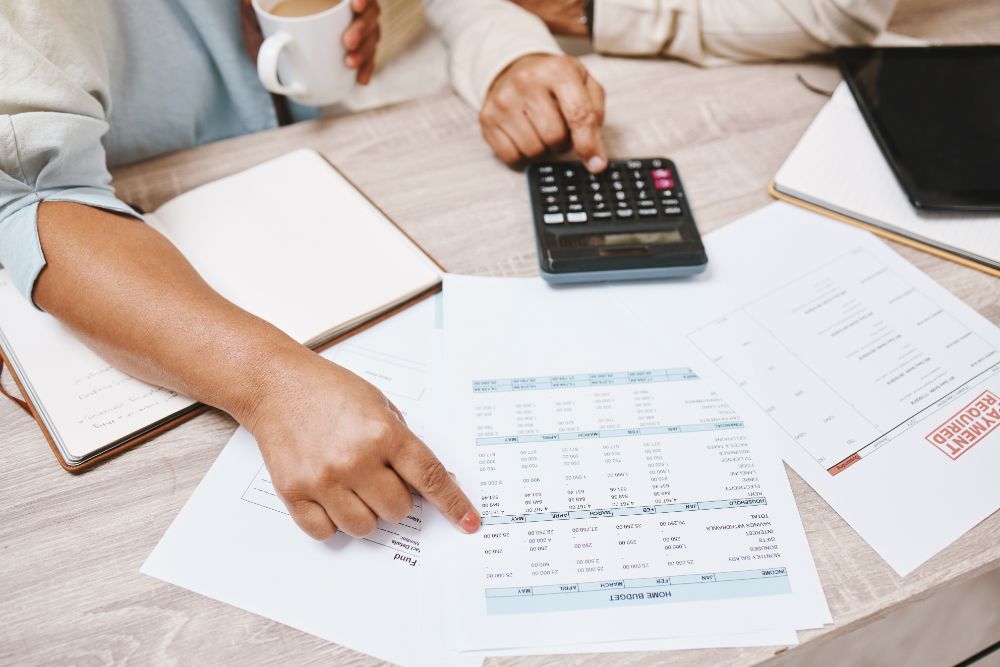 When comparing insurance quotes, it's crucial to consider more than just the price offered. Assess the extent of coverage, liability limits, and any deductibles, considering the specific requirements of your painting business. Ensure you're comparing similar policies to get an accurate and fair comparison.
Reputation Matters: Choosing a Credible Insurance Provider
Choosing a reputable insurance provider is crucial to obtaining the best policy and coverage for your painting business. Do thorough research and consider the provider's experience, ratings, reviews, and financial strength to ensure you receive quality service and comprehensive coverage.
Asking the Right Questions Before Committing
Before committing to an insurance policy, asking the right questions is important. Understand the policy coverage limits, exclusions, and clauses and the procedure for filing a claim. Also, ask about any discounts or bundling options to ensure you get the best value for your investment.
Utilising Discounts and Bundling Options
Many insurance providers offer discounts and bundling options that can reduce the overall cost of coverage. Bundling different policies, such as liability and property insurance or commercial auto and general liability insurance, is a great way to save money on premiums.
Conclusion
Painters need comprehensive insurance coverage to safeguard their business and assets from potential losses. To choose the right policy, painters must conduct a self-assessment to identify their specific requirements, consider different insurance options, customise coverage to meet their unique needs and evaluate the extent of coverage required. It's important to consider factors such as the reputation and credibility of the insurance provider, ask the right questions, and take advantage of discounts and bundling options to get the best value for your investment. By following the tips and tricks outlined in this blog, painters can get the right insurance policy that fits their needs and provides comprehensive coverage. For a broader perspective on insurance tailored for tradespeople, including painters, check out "Protect Your Business with Tradie Insurance."